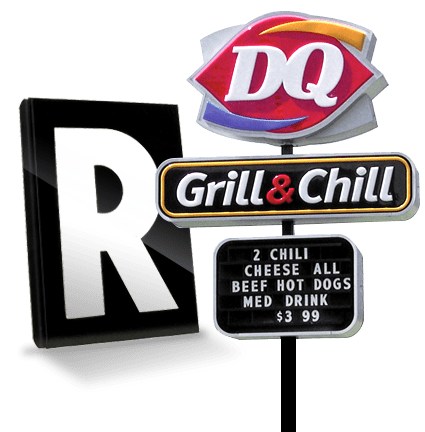 Wagner Zip-Lite Sign Letters
Commonly seen on Dairy Queen (DQ) Grill & Chill readerboards, this patented reverse copy letter system is available in a black finish. The letters, made of high impact DR® material, along with the patented lap strip design, give these letters a unique appearance while eliminating the risk of light leaks around the letters. When used with the recommended blank spacers, the final result is a totally opaque sign face with reverse copy. Durable - Letters are printed on a high impact DR material and sealed with a clear protective coating to resist scratching and fading.
Colors - Black
Clear Coated - For scratch resistance.
5 Letter Sizes - 4", 6", 8", 10" and 12".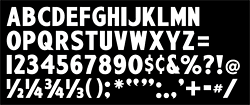 Call for a price quote
*10% DISCOUNT ON FULL SETS - Discount is included in the list price on our order page. Discount prices are based on credit card, prepay or on approved accounts that pay with our 30 day net special guidelines.
**Free shipping on letter sets of 300 or more. Only available within the continental U.S.